Thermal Inkjet Printer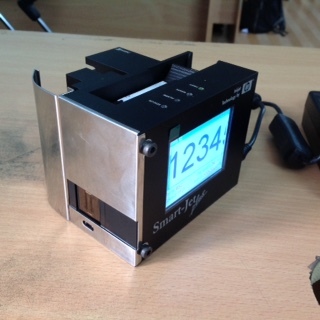 Thermal Inkjet Printer
Product Code : NRP 02
Brand Name : NRP TECHNOLOGIES PVT. LTD.
We have attained extreme recognition in the economy for providing our clients with an exclusive orbit of Thermal Inkjet Printers. They are of compact size and light in weight which give them the advantage of portability. The printers function on a higher speed with a resolution of 300 dpi. They give an excellent and effective functioning due to their built in photo sensor port that offer external sensing. These printers have anti-shock mounting with printer protection. The Thermal Inkjet Printers can be acquired in multiple features for processing different clients requirements in an accurate manner. They also possess USB connection for future firmware and font upgrades.


The most compact size in the industry
Faster speed, better resolution 300 dpi


Wi-Fi connection via Android and iOS, smartphones and tablets.

USB connection for future firmware and font upgrades.

Built-in photo sensor port for optional external sensing.


Anti-shock mounting for printer protection.

WE MAINLY DEAL IN SOUTH INDIA

"We mainly serve in the local areas of South India"